My Computer Mods
What I had to work with: ENLIGHT 7237
Water cooling mod:
GM Heater Core:
Size: 81/8 X 55/8 X 2, bards 3/4, Painted Gloss Black
Water Block
Size: 21/2 X 21/8 X . 1/2 barbs, soldered: high content of silver in solder.
Walls are 2mm thick, base was 2mm before sanding and lapping.
soldering job looks crooked, that's because both parts had the edge grinded down making a groove when joining the parts, this allowed the solder to join the 2 pieces better.
Inside design is like the danger den Maze 1 seen here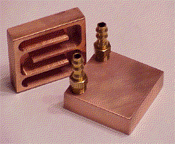 "damn I'm hot"

she's checking herself out
Fan:
Model: Panaflo FBA12G12M
Dimensions: 120mm X 120mm X 38mm
Power: 12 Vdc, 4.08 Watt, 0.45Amp
Speed: 2400RPM
Air: 86.5 CFM
Noise: 35.5 dba
The Desk Poster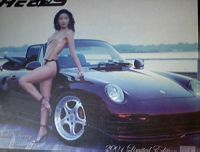 The finished system (sorry about image quality, computer is under my desk, so i used a desk light and a web cam to take these pictures)
pre-assembly seen here http://lukasz70.50megs.com/computer%20index.htm
1/2 O.D tubing used, also had to use a few copper elbows cause the tubing sucks ass and kink, all copper parts are 1/2 to, so putting 1/2 tubing on it was rather frustrating.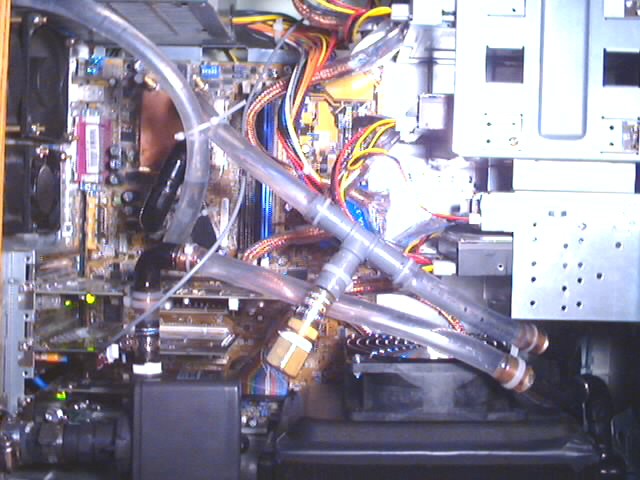 Fan Shroud: a Styrofoam tray from a grocery store, one that you would find on the meet department, just this one is black rather then white.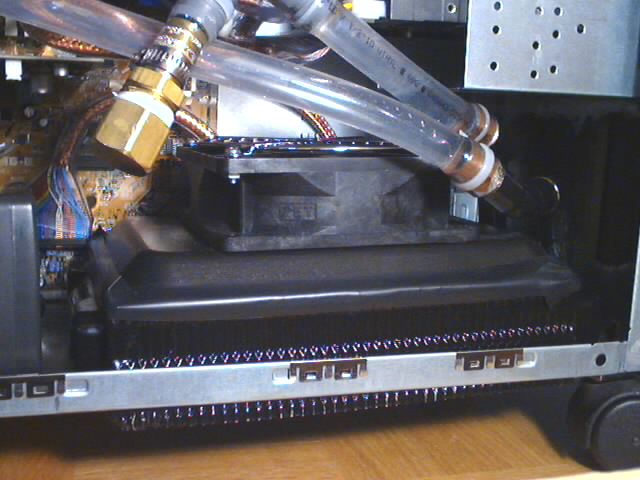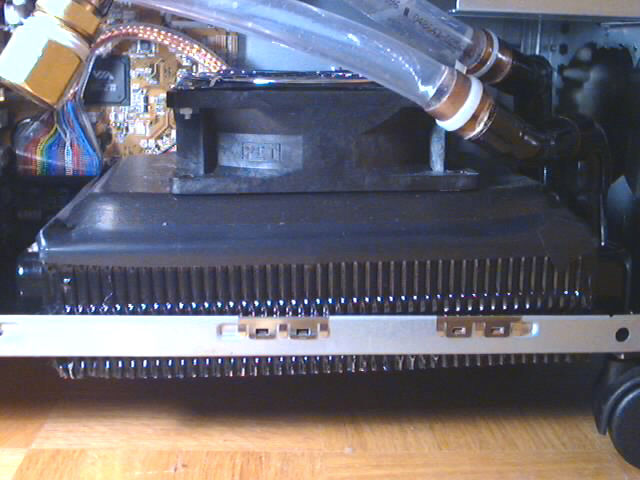 Pump: aqua via 1300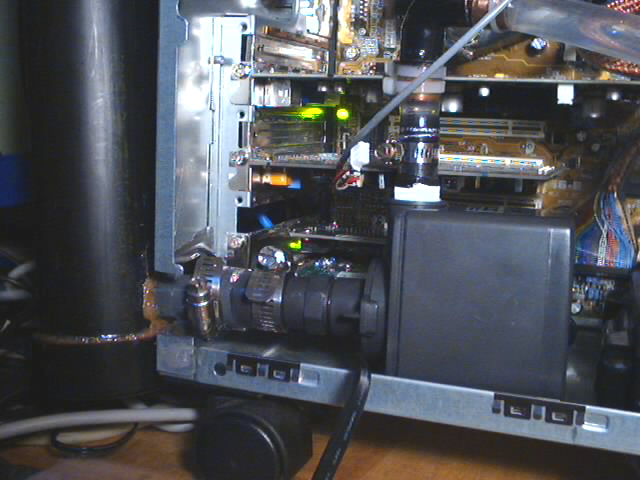 North Bridge is tied down with twist ties :( couldn't find screws thin enough to fit through the holes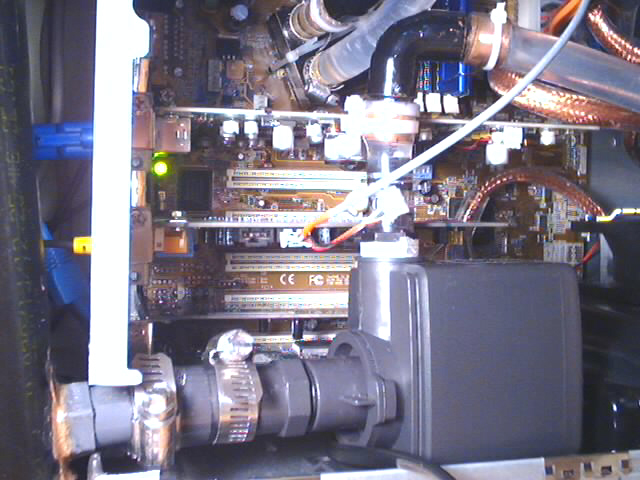 Draining is done through an upside down T, smallest one i could find :(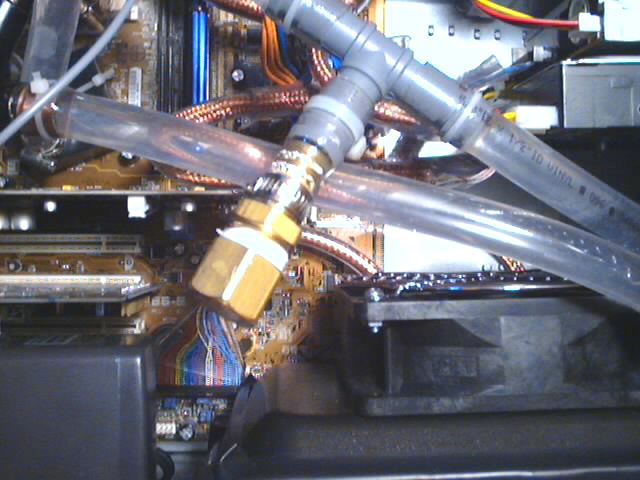 Reservoir: PVC res. made this thing maybe 6months ago if not longer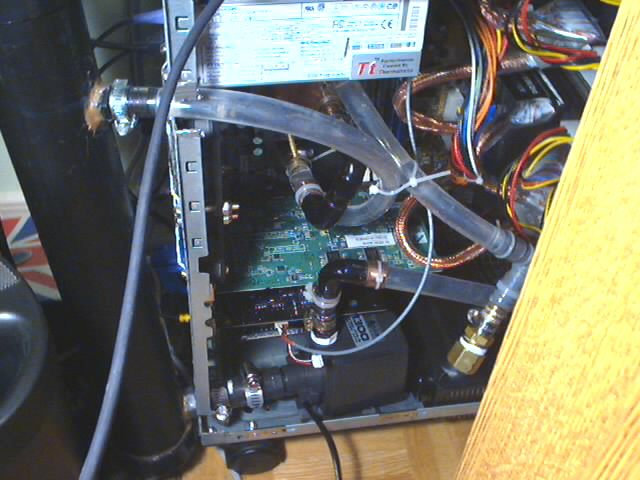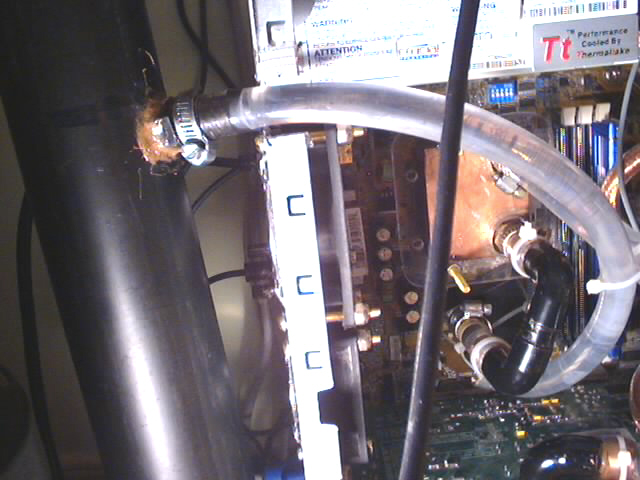 Case now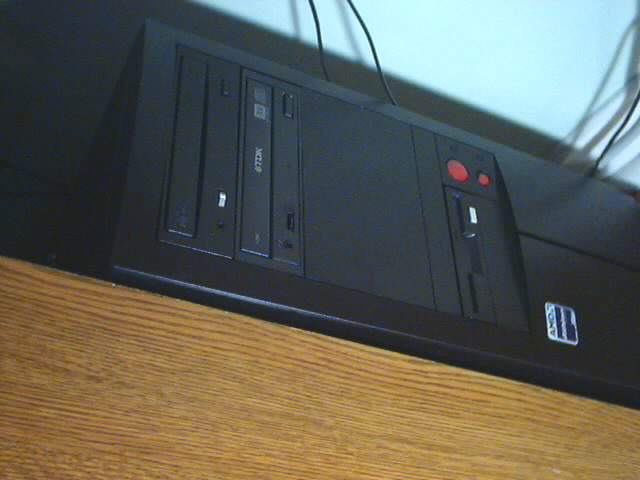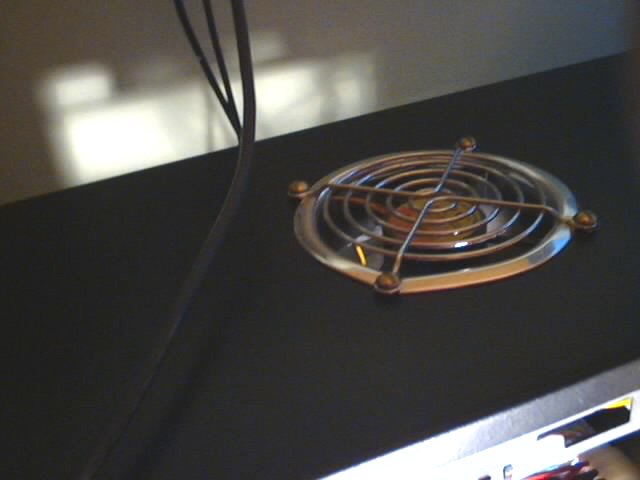 side panel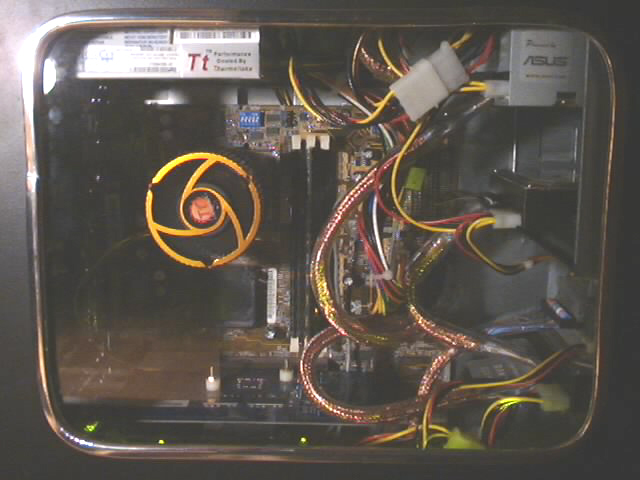 North Bridge